Educational Providers
The companies below are advertisers that have paid a fee to promote their services and are at the same time supporting the PMI Manitoba Chapter membership. PMI Manitoba cannot and does not endorse any specific individual organization or educational service listed below. The responsibility for ensuring that the educational service meets the needs of a potential attendee is the responsibility of that individual.
Please contact the Marketing for additional information on Marketing or Advertising opportunities.
---
Atkey Consulting Inc. 
Project Management Consulting and Training
Allison Atkey, PMP 
(204) 489-6159
aatkey@shaw.ca
members.shaw.ca/aatkey
Project Management Consulting to demonstrate good practices on real projects and mentor others. 
Project Management Training workshops offered:
Overview - A 1-day overview of basic principles. 
Introduction - A 2-day workshop that covers each topic in more depth. 
Putting it to Work - Two 1-day workshops that put the theories to work.
---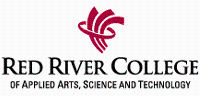 Red River College 
Continuing Education
www.rrc.mb.ca/projectmanagement
Project Management Program:
Develop the critical skills necessary to effectively manage programs or projects in a variety of complex environments. Learn how to deliver projects - in a professional manner - on time and on budget. The most comprehensive program in Manitoba, consists of 8 courses with over 352 hours of instructions. Our highly specialized instructors are experienced Project Managers from a variety of industries, who provide real-life experiences, practical solutions, and perspectives. Courses are available through classroom learning, distance education or corporate training.
---

University of Winnipeg,
Professional, Applied & Continuing Education
Buhler Centre 
460 Portage Avenue
Winnipeg, MB
R3C 0E8 
Name:
Lelita Bailey
Position:
Program Manager
Phone:
204-982-1701
The Masters Certificate in Project Management:
The program (18 days/126 PDU's) covers all the fundamentals of the internationally accepted Project Management Body of Knowledge (PMBOK) in a format that appreciates the severe time limitations of today's corporate employees.