<< Back to Calendar
March Virtual Chapter Event - Leading Through Chaos– Project Leadership Lessons From Fire, Flood, Disease and War
In this unprecedented and uncertain time, many leaders and managers are wondering what they can do to help the people in their charge. To a certain extent, this will depend on the circumstances you face.
For most people, leadership is not a natural talent – it is a learned art.
Leader, author, and speaker, Steve Armstrong reveals practical, hands-on leadership advice and skills learned as a soldier and humanitarian. If we are looking for larger-than-life heroes, we misunderstand what leadership is. In my experience, ordinary people rise to the occasion in turbulent and trying circumstances.
 Key lessons:
Leaders Are Made, Not Born
Leaders Manage Their Emotions
Leaders Respond Rather Than React
Leaders are Resilient people who can come from anywhere.
Most importantly, we will create space and time to respond to and discuss your questions and concerns.
Please join Steven Armstrong, as he presents "Leading Through Chaos– Project Leadership Lessons From Fire, Flood, Disease and War"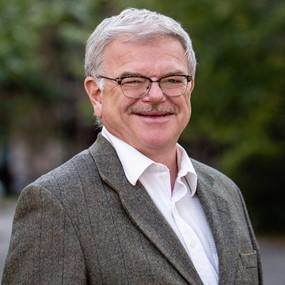 For more than three decades, Steve worked around the world as a member of the Canadian Armed Forces and the Red Cross. On the literal frontlines for many of the globe's most notable humanitarian crises during that time – ranging from the shores of Sri Lanka after the 2004 tsunami, to the aftermath of 9/11 in New York, managing the impact of firestorms – Steve has proven, over and over again, what true leadership means.
Faced with complex missions and tasks that required extreme precision and unfailing resolve, Steve learned early on that properly inspiring his teams to act, move, and overcome obstacles would be the key to ongoing success. Rather than force compliance, he used his natural virtue, honor, and trustworthiness to motivate people. This exceedingly "human" side of his character enabled authentic connections and trust – instilling confidence, determination, and encouragement in all who followed his examples.
Now, as a speaker, consultant and author of You Can't Lead From Behind, Steve uses humor, honesty, and a lifetime of hard-learned lessons to tell his story and teach others how to become better and more effective leaders. Though his experience is global, his approach is down-to-earth and genuine, giving you and your leadership team the personalized tools and confidence, they need to succeed.
We look forward to seeing you at our virtual event on March 8 
Event Date: Tuesday, March 8, 2022
Location: Online (link to be emailed to attendees prior to the event)
Agenda:
12:00 pm    Speaker presentation
1:00 pm      End of session
Fees:
$10 + GST Pre-Registered PMI Manitoba Members
$15 + GST Pre-Registered Non-Members
Event Info:  
Registration closes Monday, March 07, 2022, at 12:00 pm 
Event attendance is worth one (1) Leadership Professional Development Unit (PDU) 
No refunds. Substitutions permitted providing the substitute is eligible for the same price.
Please email if you have any questions regarding:
PMI Manitoba Chapter no longer issues invoices for monthly program events. Registration can be paid through Debit or Credit Cards. 
Register today!
Register to this event