December Virtual Chapter Event - "Breaking the glass ceiling for Women in Leadership."
"Breaking the Glass Ceiling for Women in Leadership" within the field of Information Technology (IT) and Project Management is not only a topic of professional concern but one of deeply personal significance and heartfelt exploration of the complex journey women undergo in their professional progression.
Incorporating insights from my professional experience of over 30 years in the IT and project management sectors, we will explore the poignant exodus of talented women from junior roles to executive levels in the work environments. A review of statistical evidence demonstrates that women encounter numerous barriers, resulting in a dearth of representation at the C-suite level and in work cultures often deficient in diversity, inclusion, and equitable benefits.
In this session, we will critically evaluate the underlying narratives and challenges surrounding women's representation in IT and project management leadership roles. I will lead and encourage participants into a discussion about breaking down prevailing work cultures, identifying creative ways to ensure that women's voices are not just heard, but valued and celebrated.
Learning Objectives:
Participants will …
Examine Representation: Understand ways in which women can have more representation in leadership roles across Project Management and IT sectors, leveraging personal insights and industry wisdom.
Identify Barriers: Understand the effects of biases, barriers, and stereotypes on women in Project Management and IT leadership. Delve into strategies to debunk prevalent myths and affirm women's capabilities using personal anecdotes and shared experiences.
Strategize for Increased Inclusion: Explore strategies to increase women's representation in leadership roles by capitalizing on their strengths, expertise, and qualifications, while confronting systems that may inadvertently sideline these attributes.
Acknowledge Strengths: Evaluate the intrinsic strengths and attributes women bring to leadership roles, such as empathy humility, and compassion, and how these can be harnessed to drive more inclusive work cultures.
Promote Organizational Change: Engage in constructive dialogues to develop plans to disrupt prevailing organizational culture, fostering environments where women's voices are amplified/celebrated, and their leadership potential recognized.
Please join Juanita DeSouza-Huletey as she presents "Breaking the glass ceiling for Women in Leadership."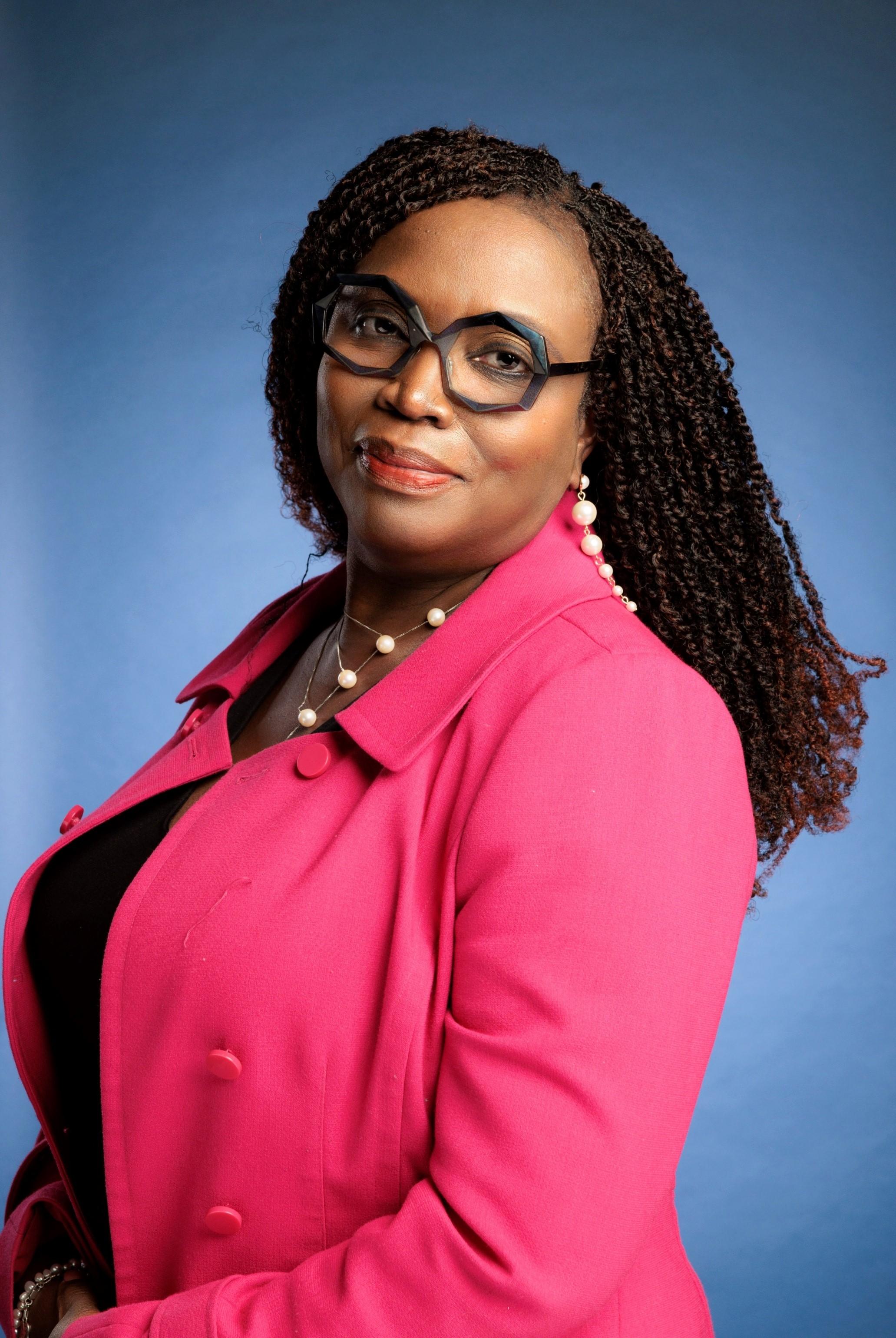 Juanita De-Souza-Huletey is the founder and CEO of Dynamic Solutions International Inc. (DSI). She is a trailblazer and has touched the lives of many since her arrival in Canada 30+ years ago as in Intern with IBM Canada Ltd. Often referred to as approachable, assertive, adventurous and change catalyst, she wears many hats: as an industry and community leader, speaker, educator, mentor, life coach, and patron. She has 25 plus years of leadership experience in Enterprise Information Technology (IT) and Project Management, most notably being the Divisional Head of IT at the Winnipeg Police Service (WPS) and a member of the WPS Executive Management Team.
Juanita dedicates her time as a knowledge philanthropist on a number of boards including, Board of Governors University of Manitoba, founding member of Women in Cybersecurity (WiCyS) Western Canada, Patron of Ghana Mission Queen Girls Up (UN Foundation), St. Paul High School Board of Directors, Red River College Polytechnic industry advisor for the IT Strategic Council, Chair of both Project Management and Business Information Technology (BIT) Advisory Committee, and most recently, appointed to the Advisory Council on Economic Immigration and Settlement, further demonstrating her leadership and influence.
Juanita is a phenomenal pillar in the African and immigrant community.  She has been instrumental in leading/providing support on several initiatives including the establishment of African Communities of Manitoba Inc. (ACOMI), Folklorama African Pavilion, and Africa Fest Business Networking, coaching immigrant professionals, providing integration workshops and leading fundraising initiatives.
As a mentor, coach, and speaker she radiates a deep passion for empowering women/girls in Science, Technology, Engineering, and Mathematics (STEM), and helps new immigrants integrate successfully into the Canadian culture. She is a thought leader that commits to serving with integrity, accountability, transparency and exceeds expectations in all undertakings.
Juanita lives in Winnipeg, Manitoba with her husband Emmanuel Huletey, and her three adult sons, Ronald, Ernestho, and Pete.
We look forward to seeing you at our virtual event on December 6th.      
Event Date: Wednesday, December 6, 2023
Location: Online (link to be emailed to attendees prior to the event)
Agenda:
12:00 pm    Speaker presentation
1:00 pm      End of session
Fees:
Free for Pre-Registered PMI Manitoba Members
$15+GST for Pre-Registered Non-Members
Event Info:  
Registration closes Tuesday, December 5, 2023, at 12:00 pm 
Event attendance is worth one (1) Power Skills Professional Development Unit (PDU) 
No refunds. Substitutions permitted providing the substitute is eligible for the same price.
Please email if you have any questions regarding:
PMI Manitoba Chapter no longer issues invoices for monthly program events. Registration can be paid through Debit or Credit Cards. 
Register for this event