<< Back to Calendar
September Virtual Chapter Event - "From Boring to Brilliant: Crafting compelling presentations that move people to action."
From Boring to Brilliant incorporates captivating persuasive techniques that even your colleagues will put away their phones. We're talking planning, storytelling, compelling evidence, verbal and kinetic delivery skills, and in-person and virtual delivery strategies, from presenting a project plan, to communicating project status, to rallying the team to avoid scope creep. 
Yes, that's right - we're going all-in here, people!
Whether presenting one-to-one or to a group, these techniques will help you fine-tune and advance your persuasive presentation skills with winning results! You'll be able to inform, inspire, and influence your audience to achieve the desired outcome - and you'll do it confidently.
So, what are you waiting for? Sign up for this presentation and prepare to be the next Tony Stark of project management. Your colleagues will thank you, your boss will promote you, and your audience will beg for more. Don't miss this opportunity to take your presentation skills to the next level - I'll be waiting for you!
In this dynamic, thought-provoking, and interactive session, the audience will:
Discover a proven process for captivating audiences and achieving results.
Master the art of disarming your listeners with one powerful technique.
Gain access to a simple and effective presentation structure that you can use to present an impromptu message, deliver a project plan, or run a project status meeting.
Please join Suzanne Stevens, as she presents "From Boring to Brilliant: Crafting compelling presentations that move people to action."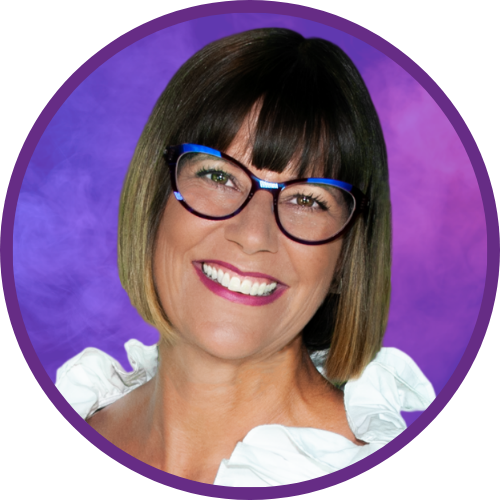 Suzanne has worked with companies on five continents since 2000. She has interviewed leaders and entrepreneurs in 25 countries and brings their personal and professional transformational insights into every speaking engagement.
Suzanne is an author, international speaker, social entrepreneur, moderator, host, and adventure traveler. She is a Certified Speaking Professional (CSP - one of 65 in Canada, among 15% globally), World of Difference award recipient, CAPS Philanthropy Award winner, Canadian Sovereign's Medal of Volunteers recipient (highest Canadian Volunteer honour), and multi-recipient of association service awards. She is a past National President for The Canadian Association of Professional Speaker (CAPS), founder of YouMeWe Social Impact Group (YouMeWe.ca), WisdomExchangeTv.com, YouMeWeFoundation.org, and YouMeWe Movement.
In every keynote, session or workshop, Suzanne brings her audiences to the front row by using a customized approach, her entrepreneurial experience, vast international adventures, human observations, slice of humour, and interactive process to get the audience to explore how to "make your contribution count." 
Suzanne's is an "interactive, thought-provoking, dynamic keynote speaker" who shares strategies on how to implement conscious-contributions™ consistently for you, your company, in the community, and beyond. She transforms perspectives on how to maximize personal meaning while having a social impact that will attract, engage, and retain colleagues, customers, and collaborators — sustainably and profitably.
Suzanne is most gratified by her investment in leaders and watching them fill a gap in society that creates a ripple effect to impact hundreds or thousands. She is most energized by travelling to over 60 countries with her backpack to explore cultures, interview trailblazers and navigate the road less travelled with her husband.
Suzanne F. Stevens ignites a culture where your contributions count • for you • your organization • your community.
We look forward to seeing you at our virtual event on September 12th.      
Event Date: Tuesday, September 12, 2023
Location: Online (link to be emailed to attendees prior to the event)
Agenda:
12:00 pm    Speaker presentation
1:00 pm      End of session
Fees:
Free for Pre-Registered PMI Manitoba Members
$15+GST for Pre-Registered Non-Members
Event Info:  
Registration closes Monday, September 11, 2023, at 12:00 pm 
Event attendance is worth one (1) Power Skills Professional Development Unit (PDU) 
No refunds. Substitutions permitted providing the substitute is eligible for the same price.
Please email if you have any questions regarding:
PMI Manitoba Chapter no longer issues invoices for monthly program events. Registration can be paid through Debit or Credit Cards. 
Register today!
Register for this event