<< Back to Calendar
April Virtual Chapter Event - "A practical approach to managing project risk leveraging PRINCE2 and PMBOKv6/7"
In order to shape the future, as project management professionals, we need to manage risks effectively and efficiently.  If you want to learn how PRINCE2 and PMBOK risk management approaches combined can help you manage risk and create risk responses like never before, this session is for you.
Active participants will receive a risk management strategy template, including a risk registry, risk assessment matrix, and a probably/impact analysis sheet.
Learning objectives
PRINCE2 and PMBOK risk management combined approaches to managing risk.
PRINCE2 and PMBOK risk management combined approaches to creating risk responses.
Please join Rafael Vitorelli, as he presents "A practical approach to managing project risk leveraging PRINCE2 and PMBOKv6/7 "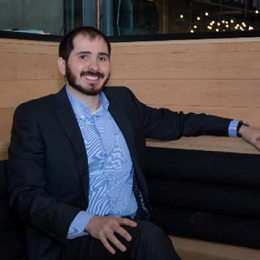 Rafael Vitorelli is passionate about people and human interaction. He is specialized in project portfolio management and information technology, having worked at large organizations, bringing 15 years of experience in different sectors, including Financial Services, Government, Healthcare, Insurance, Agriculture, and Big Four accounting firms.
In times of high financial scrutiny, shifting competitive demands, and business disruption from evolving technology, Rafael believes that the focus on people (internal staff, customers, community, and other stakeholders) is what will make the difference between successful organizations and their competitors.
Rafael is known for embracing organization's values and missions while successfully delivering corporate strategic goals by effectively managing project portfolios. He has delivered numerous business process improvement projects, managed organizational change management, including external and internal stakeholders, from customers, front-line staff, to vice-president, and government officials.
Rafael is very involved with the project management community in Winnipeg (Canada). In March 2022, he became the President-elect and Vice President of Operations at the Project Management Institute, Manitoba Chapter.
He loves to teach project management at the University of Winnipeg. For him, the project management community is as strong as its members and their passion for the profession.
Fun Fact: Rafael was born in Brazil, moved to Canada, and fell in love with downhill skiing 
We look forward to seeing you at our virtual event on April 4th.      
Event Date: Tuesday, April 4, 2023
Location: Online (link to be emailed to attendees prior to the event)
Agenda:
12:00 pm    Speaker presentation
1:00 pm      End of session
Fees:
Free for Pre-Registered PMI Manitoba Members
$15+GST for Pre-Registered Non-Members
Event Info:  
Registration closes Monday, April 3, 2023, at 12:00 pm 
Event attendance is worth one (1) Ways of Working Professional Development Unit (PDU) 
No refunds. Substitutions permitted providing the substitute is eligible for the same price.
Please email if you have any questions regarding:
PMI Manitoba Chapter no longer issues invoices for monthly program events. Registration can be paid through Debit or Credit Cards. 
Register today!
It is no longer possible to register for this event