<< Back to Calendar
PMP® Certification Preparation Course
Are you considering the PMP certification next year? Join us virtually for 35 hours where instructor Barbee Davis will walk you through the updated PMP materials and what to expect when taking the exam.
The PMP continues to be the "gold star" certification for project managers. Currently about 6% of all project managers carry the PMP certification. Join the exclusive club and start prepping for your PMP.

PMI's (Project Management Institute) certification exam draws from both Agile and traditional waterfall. The exam is notoriously difficult, and a PMP Exam prep class will help you feel more confident as you prepare.
This is what our previous students have to say about Barbee Davis "The [PMP] content and exam seem very overwhelming, and Barbee will be such a great part of your support system. She reviews the content of the exam in a very structured way that makes all the pieces of project management fit together in a very sensical way. The way she teaches is so memorable that you will retain the information in a unique way. She is very engaging. "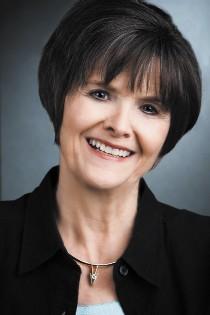 Barbee Davis is a certified Approved Training Provider by PMI and has years of experience in teaching PMP exam prep and focuses on how to make the material "stick" for participants. She is a celebrated author, sought after speaker at national and international conferences and is a regular contributor on projectmanagement.com.
Dates
Wednesday, October 26, 2022 – 5:15pm– 8:45pm

Wednesday, November 2, 2022 - 5:15pm– 8:45pm

Monday, November 7, 2022 - 5:15pm– 8:45pm

Wednesday, November 9, 2022 - 5:15pm– 8:45pm

Monday, November 14, 2022 - 5:15pm– 8:45pm

Wednesday, November 16, 2022 - 5:15pm– 8:45pm

Monday, November 21, 2022 - 5:15pm– 8:45pm

Monday, November 28, 2022 - 5:15pm– 8:45pm

Monday, December 5, 2022 - 5:15pm– 8:45pm

Wednesday, December 7, 2022 - 5:15pm– 8:45pm
Cost
Members: $1,697.14 + GST 

Non-Members: $1,781.99 + GST
Course Info
Virtual meeting (i.e. Zoom) code to be shared prior to course start date.

Fees include training materials, but do not include exam fees.

Cancellations:

Full refunds if canceled prior to 10 days before the course start date. If canceled within10 days before the course start date, substitutions or future course vouchers will be issued. 

For questions or to cancel your registration, please contact

certificationtraining@pmimanitoba.org

or

prodevelopment@pmimanitoba.org

 

For issues with registration, please contact

communications@pmimanitoba.org