September Virtual Chapter Event - Building Self Confidence for your daily life
Dr Patti Boulaye OBE will share experiences of her life's journey and tips on how she has confidently navigated life's ups and downs through near death in the Biafran War as a child and on into the entertainment industry, one of the world's most difficult businesses.
Her tips on how to do life.
Her reputation management.
Maintaining self-respect
How to be a good ambassador, not just in the workplace, but how to be the best ambassador of your own brand.
Her coping mechanisms for the difficulties she has faced particularly in her career in Britain and other parts of the world.
Please join Dr. Patti Boulaye, as she presents "Building Self-Confidence for Your Daily Life"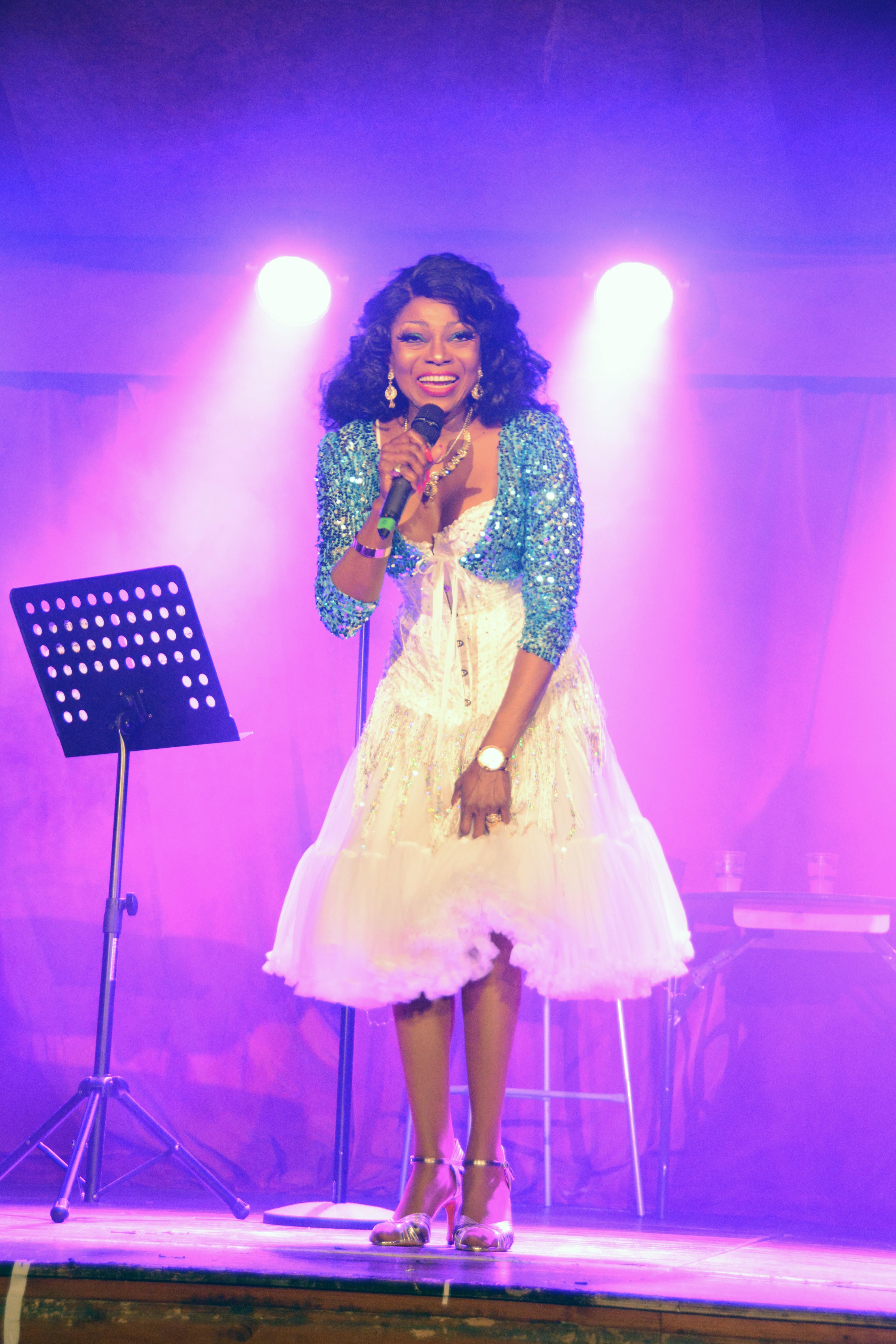 Dr Patti has, for over thirty years, been helping clients build the all-important self-confidence for good leadership, and for more than a decade she has been successful, in her capacity as a Visiting Teaching Fellow at (Middlesex University Business School Faculty of Professional & Social Sciences), in teaching the Post- Graduate and Under-Graduate Business Students how to go through life with confidence.
https://www.youtube.com/channel/UC56qMFp7KRamckFfpYLpCvg
Patti Boulaye is a Visiting Teaching Fellow at the University of Middlesex, Business School, Faculty of Professional and Social Sciences, where she lectures to final year students on life skills. Also, she is a long-time Governor of BADA, The British American Drama Academy, which is affiliated to Oxford and Yale Universities and Patron of Eastside Educational Trust since its inception in 1995. In 2018 Patti was awarded an Honorary Doctorate Degree in Arts and Education by the Joint Council of Churches.
Patti is a Singer, a West End and Recording Star and Actress with an illustrious international career spanning 40 years with starring roles in Theatre, Films and TV going back to her teens. In 2021, among other TV appearances, Patti starred in the BBC2 series "The Real Marigold Hotel", "Pointless Celebrities", "Celebrity Master Chef" and "Good Morning Britain" in 2020. 
She received an OBE for her charitable work in the UK and Sub-Saharan Africa in the Queens New Year's Honours List in 2016. As founder and President of the Charity "Support for Africa" Patti produced two brilliantly successful sell-out concerts at the Royal Albert Hall and one in Scotland in order to raise money for her charity, which has built 5 Healthcare Centres, 3 in Nigeria, 2 in Cameroon and helped to finance a school with HRH Prince Harry's Charity, "Sentebale", in Lesotho.
As a result of these Royal Albert Hall Concerts, Patti was appointed by Lord Sterling to the "Entertainment Steering Committee" for HM the Queen's Golden Jubilee in 2002, single handed she organised and led 5000 Gospel singers to march down the Mall as a part of the celebrations, singing songs especially written by Patti for the occasion.
Patti made her West End debut in the musical "Hair" and featured in "Two Gentlemen of Verona" and her first starring role in the West End was as "Yum Yum" in "The Black Mikado". She starred as "Carmen" for four years in "Carmen Jones" at the Old VIC in the West End and on the World Tour. Patti has made a huge contribution to musical theatre, television, and cabaret in the UK over her career.     
After Patti's starring role in African movie "Bisi, Daughter of the River", the biggest grossing African Movie ever made, she came to prominence as a singer, winning the British ITV talent show "New Faces", when she made history by becoming the only contestant ever to receive the maximum 120 points.
Patti's victory on "New Faces" led to appearances in stage, film and television, including the starring roles in the feature films "The Music Machine "and "Hussy" with Helen Mirren. Later she starred for four years as, Carmen in "Carmen Jones" at The Old Vic and on the UK and World Tours. She has featured in a number of Royal Command Performances at the London Palladium. Patti co-produced her own TV series, "The Patti Boulaye Show" on Channel 4 and she starred in 6 annual "Joy to the World" BBC TV Christmas specials, which were a huge ratings success and raised hundreds of thousands of pounds for charity.
She was awarded the Female Vocalist of the Year by the BBCTV Club Mirror Awards and in 2018, she was awarded Best Soul Singer by Boisdale Clubs. She has produced and starred in "Blues in the night", and in the West End played Judy Garland in "The Night They Buried Judy Garland", Bloody Mary in "South Pacific" and Nurse Hanneman in "The Destiny of Me" for Simon Callow who also directed her in "Carmen Jones".
Cabaret has been a constant love of her career with shows for Prince Hassan 50th birthday in Jordan, Michael Jackson's 45th birthday in LA, the Ritz Hotel, the Talk of the Town, The Café Royal, The Savoy Hotel, Crazy Coqs, The Hippodrome, Boisdale Canary Wharf and The Pheasantry and continued in cabaret in 2018 with her acclaimed one-woman-show "Billie and Me" completing a sell-out UK Tour, her last date of this tour at the Jazz Club in Soho was another sell-out. In 2019 Patti launched "Aretha & Me" featuring her own favourites and many of Aretha Franklin's hits, which had so many sell-out dates that it is now booked to the end of 2022.
In Nigeria, she was the face of Lux Beauty Soap for 29 years. "The Patti Boulaye Show" Channel 4 series has been shown several times on the national TV network, NTA. Patti was invited to sing by the democratically elected Nigerian President Obasanjo at his Inauguration Ceremony.
Patti successfully produced her musical "Sun Dance", for which she wrote all the music and lyrics, at the Hackney Empire.  Patti has released 9 albums and 15 singles to date. Patti launched her acclaimed autobiography "The Faith of a Child" in March 2017 and was re-launched in a hard back version with up-dates by her publisher in December 2021 at the National Film Theatre where the British Film Institute held a Celebration of Patti's film and TV appearance over the last 40 years.
In 2018 Patti successfully launched her current TV Chat Show "Life with Patti Boulaye on Disruptive TV which is streamed throughout the World. The programme majors on successful people from all walks of life, so far Patti has chatted with Members of the House of Lords, MPs, Actresses and Actors, Directors, singers and other successful people and Celebrities who have explained how they have overcome great obstacles on the road to success. After 32 programmes in the first series, the second series has just started. See: https://www.pattiboulaye.com/videos
We look forward to seeing you at our virtual event on September 6th   
Event Date: Tuesday, September 6, 2022
Location: Online (link to be emailed to attendees prior to the event)
Agenda:
12:00 pm    Speaker presentation
1:00 pm      End of session
Fees:
$25 + GST Pre-Registered PMI Manitoba Members
$30 + GST Pre-Registered Non-Members
Event Info:  
Registration closes Monday, September 05, 2022, at 12:00 pm 
Event attendance is worth one (1) Strategic and Business Management Professional Development Unit (PDU) 
No refunds. Substitutions permitted providing the substitute is eligible for the same price.
Please email if you have any questions regarding:
PMI Manitoba Chapter no longer issues invoices for monthly program events. Registration can be paid through Debit or Credit Cards. 
Register today!
It is no longer possible to register for this event