<< Back
August 10 2020 at 12:00AM
PMI Manitoba Announces: Reignite! 2020 PM Virtual Conference: Livestreamed and Lively!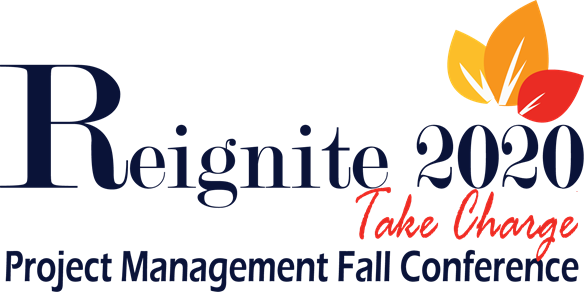 Reignite 2020, our PMI Manitoba fall conference is on October 7th and 8th, 2020.  The two-day format includes 6 keynotes and seven sets of expert speakers with 22 sessions on current PM issues and trends.
The event this year will be livestreamed.  Although we won't be gathering in person, PMI is pleased to offer high quality online sessions with an emphasis on ease of use and security. The online format lets you earn PDUs easily, ask questions, engage with the speakers, and join in on the fun from wherever you are, while avoiding in-person anxiety. With two virtual hosts per session, you have our full attention when you want to be heard.
PDUs are part of why we do it, but there's so much more. Reignite 2020 is a chance to connect with  your peers, engage with Project Management experts and keep current on industry trends.  
A big Thank You goes out to our sponsors and attendees for your support while we reformed our conference. We appreciate your patience and understanding as we adapted this event to make it a safe and engaging way of delivering actionable PM wisdom to our members.
PMI Manitoba's Reignite 2020 Fall Conference is the place to be this October: Further your professional development, share your experiences, and take home valuable knowledge and experience about topics you choose. Click Register Now below!