<< Back to Calendar
January Virtual Chapter Event - Navigating Chaos: Rethinking Leadership in an Environment of Increasing Complexity and Post-Bureaucratic Organizations
Overwhelming environmental disruptors in the interrelated forms of rapid technological changes, profound demographic shifts, mass urbanization, ecological pressures, pandemics, and globalization are creating heretofore unexperienced levels of ambiguity, uncertainty, and paradox for individuals and in organizations of all types and in all industries. In an effort to navigate this chaotic environment and improve their responsiveness to it, organizations have begun implementing flatter, less hierarchical organizational structures to increase their agility and environmental permeability. These new realities – increasing environmental complexity and less-hierarchical organizations - will require a fundamentally different understanding of and approach to the exercise of leadership.
The purpose of this brief seminar will be to address and offer insights into:
The major forces impacting the practice of leadership in the 21st century's global marketplace and their consequences for leaders at all levels and across all functions in organizations.
The necessary move from a mono-cultural "Western Leadership" to a multi-cultural "Modern Leadership" orientation and how to begin to engage the belief change process this move requires.
A "modern" approach to leadership and leadership development in post-bureaucratic (non-hierarchical) organizations and increasing environmental complexity.
Participants can expect to gain:
Increased awareness of macro-environmental trends and their impacts on today's organizations
Insights into how to exercise better leadership in complex times
Insights into how to exercise better leadership in flat organizations
Join Peter Stark, as he presents "Navigating Chaos: Rethinking Leadership in an Environment of Increasing Complexity and Post-Bureaucratic Organizations".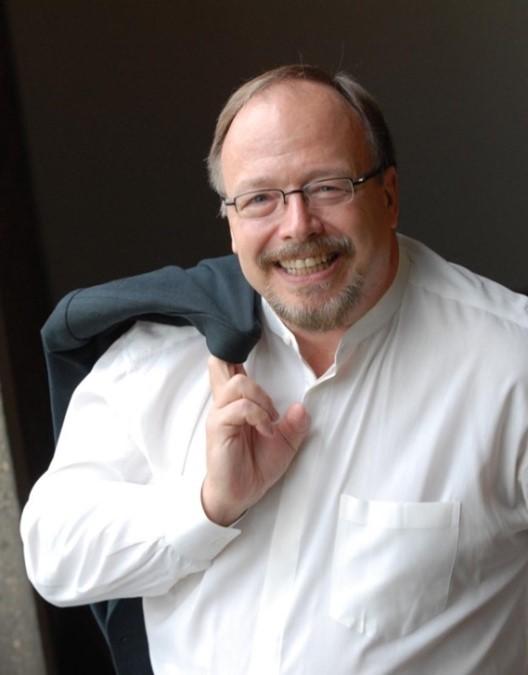 Peter Stark is recognized internationally as a passionate and engaging educator as well as a culturally sensitive, insightful, and accomplished strategist/"change master" with specific expertise in cross-cultural organizational effectiveness/culture change initiatives and cross-cultural leadership. Honored as "Professor of the Year" in 2007 at the University of Minnesota, he currently teaches strategy, leadership, organizational behavior, and global business at Gustavus Adolphus College's in St. Peter, Minnesota as well as in the areas of cross-cultural leadership and change in Visiting Professorships at the Helsinki School of Economics, the Berlin Institute of Management, and Wyzsza Szkola Bankowa in Poznan, Poland.
In addition to teaching, Peter also consults worldwide on cross-cultural change, leadership, organizational effectiveness, strategy, and systems thinking. He is frequently recognized for his abilities to work at all levels and across all functions of complex organizations as well as within emerging economies and across multiple cultures to deliver consistently superior results in the design and delivery of human performance improvement initiatives.
Peter's background encompasses more than 23 years of senior executive experience in the global transportation industry and includes starting and/or leading businesses in China, India, Pakistan, Sri Lanka, Nepal, Southeast Asia, and the Middle East. He has lived and worked in countries on five continents, is functionally fluent in Mandarin and Swedish, as well as socially conversant in Japanese and Spanish. He is an avid climber, kayaker and traveler having experienced more than 125 countries thus far.
Peter holds a Doctorate and an MA in Human and Organization Development (emphasis in Leadership) from Fielding Graduate University, as well as an Ed.D. (abd) and an MBA, both from Pepperdine University (Malibu) and a BS in Cognitive/Neuropsychology from Northwestern University (Evanston).
We look forward to seeing you at our virtual event on January 4th
Event Date: Tuesday, January 4, 2022
Location: Online (link to be emailed to attendees prior to the event)
Agenda:
12:00 pm    Speaker presentation
1:00 pm      End of session
Fees:
$10 + GST Pre-Registered PMI Manitoba Members
$15 + GST Pre-Registered Non-Members
Event Info:  
Registration closes Monday, January 3rd, 2022, at 12:00 pm 
Event attendance is worth one (1) Leadership Professional Development Unit (PDU) 
No refunds. Substitutions permitted providing the substitute is eligible for the same price.
Please email if you have any questions regarding:
PMI Manitoba Chapter no longer issues invoices for monthly program events. Registration can be paid through Debit or Credit Cards. 
Register today!
Register to this event